Scenic Mountain Drywall Recycling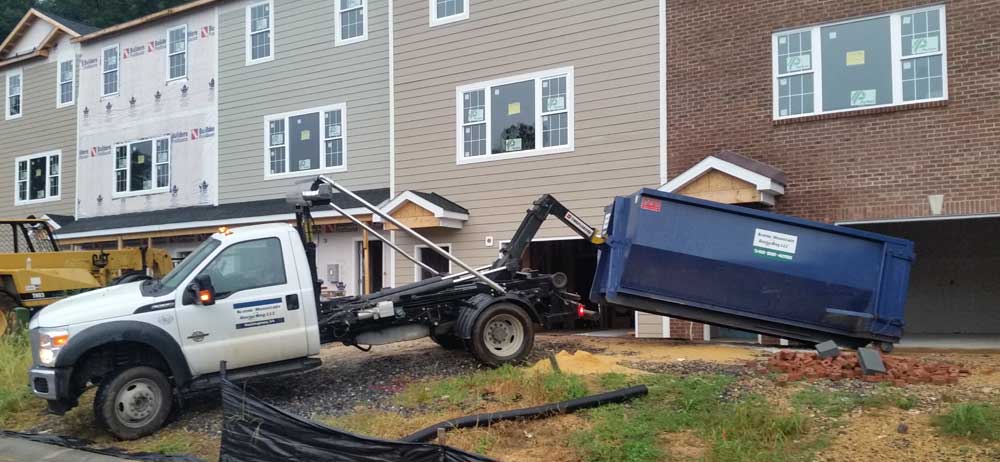 The problem
When drywall is buried in landfills it has a negative affect on the environment.
Drywall is made of gypsum. When it gets wet in an environment which contains organic matter and lacks oxygen, such as a landfill, it forms a sulfate which can drain out of the material. If the sulfate leaches into water souces contamination occurs.
The sulfate can convert to hydrogen sulfide, a gas with a rotten egg odor that irritates eyes, nose, and throat. It can cause nausea, fatigue, shortness of breath and chest pain. In high concentrations, hydrogen sulfide can even be lethal.
The solution
Environmentally friendly drywall recycling!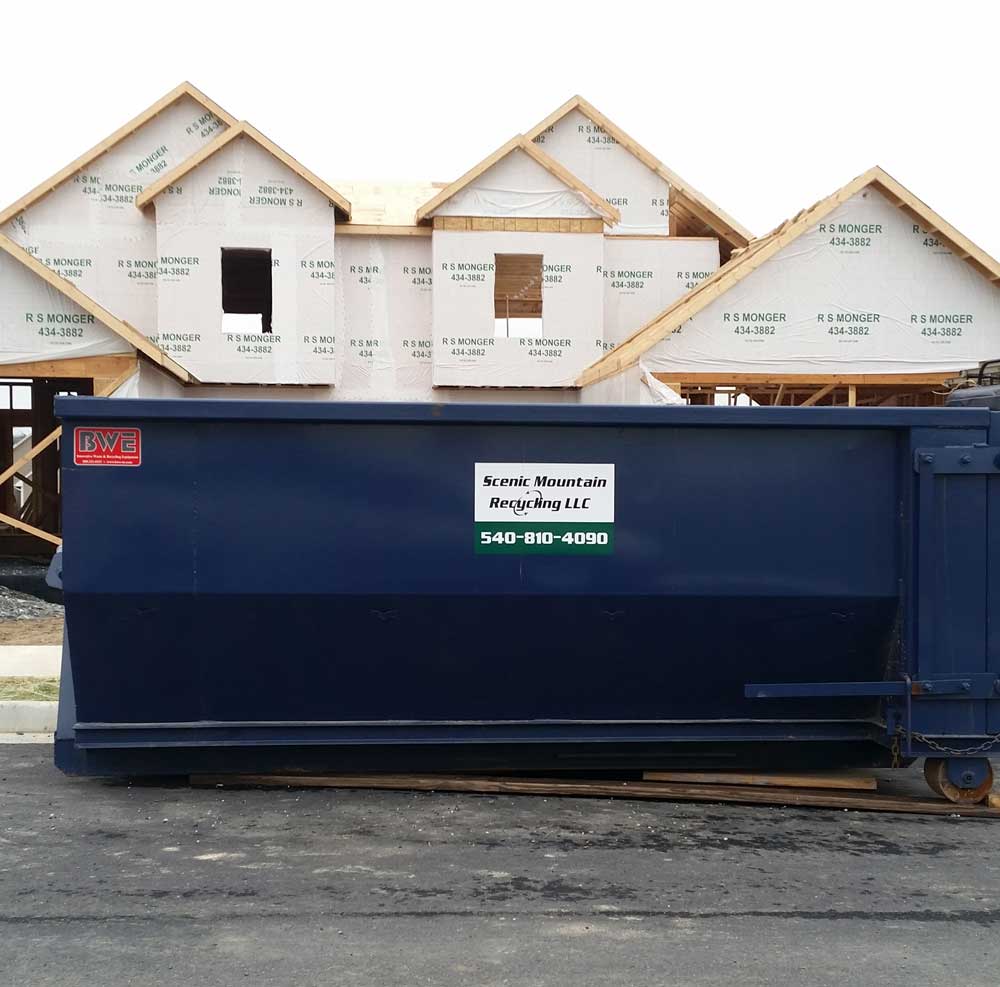 We provide a container for your drywall scraps at a convenient location when you need it. We remove the container when it's full, and when you are finished with your project.
What happens to recycled gypsum?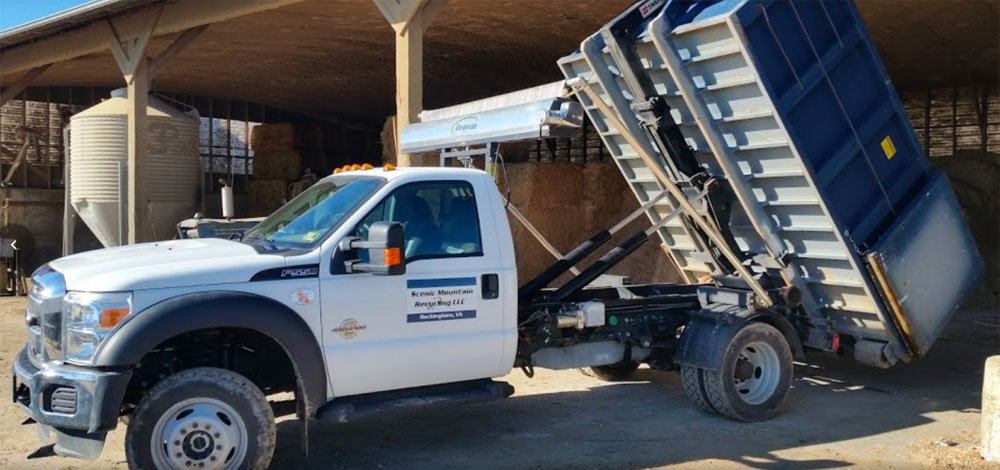 We process and recycle the drywall ecologically. After drywall scraps are ground and cleaned from other construction material, it can be used for
Manufacture of new drywall
Soil amendment
Bedding for animals
We are a local family-owned business, operating in Rockingham County since 2015.
Our process meets all regulations for gypsum recycling.
Our roll-off system allows safe placement of a dumpster close to your building site for easy clean up of drywall scraps.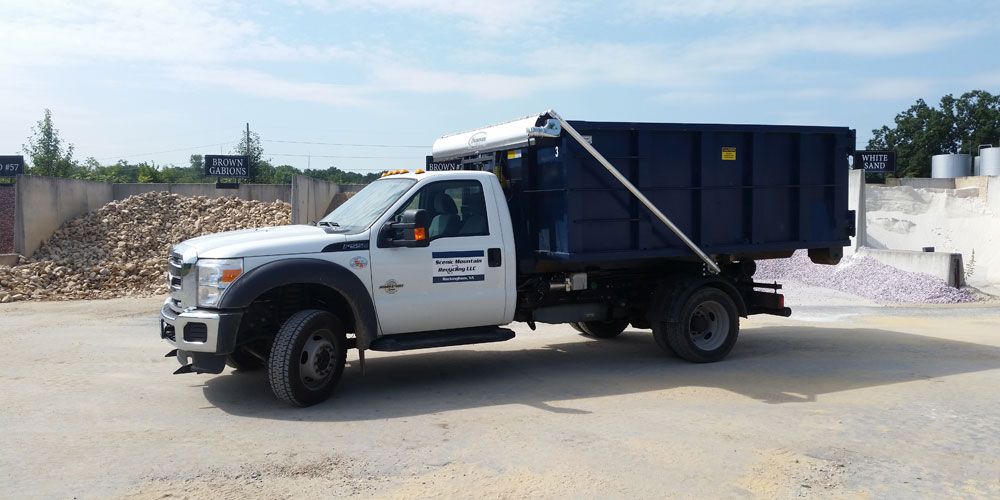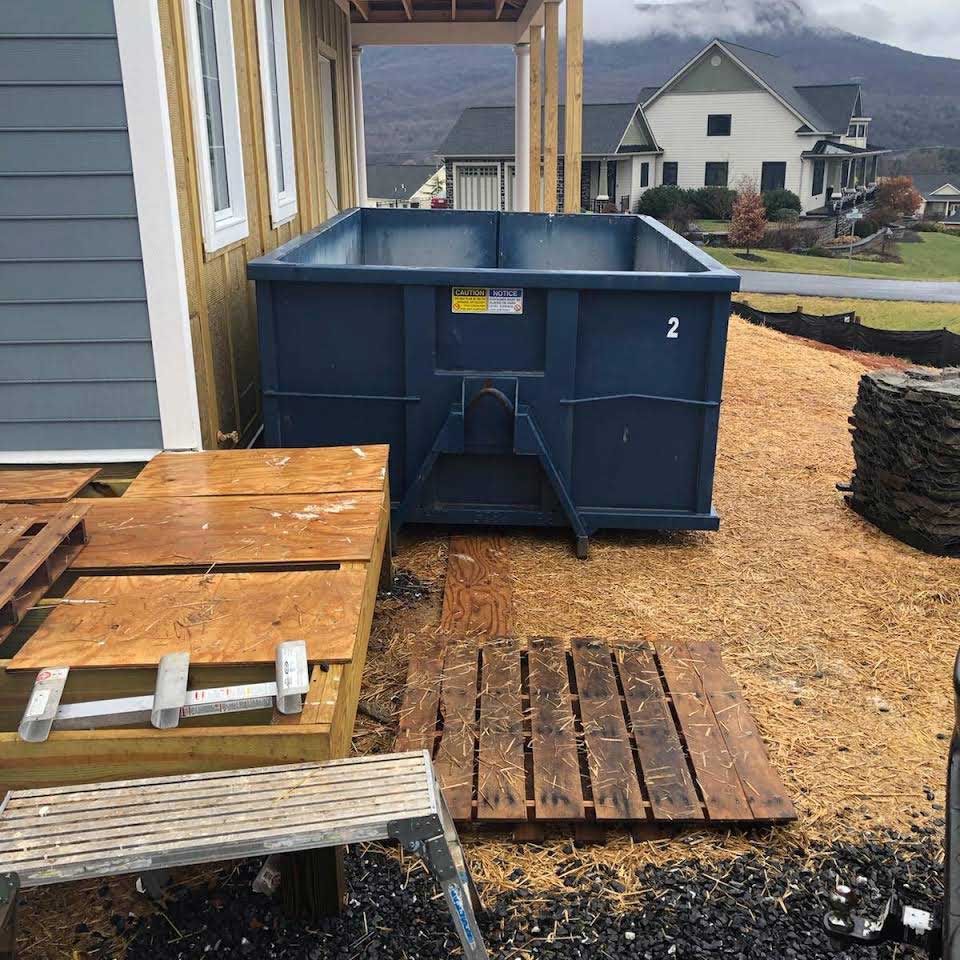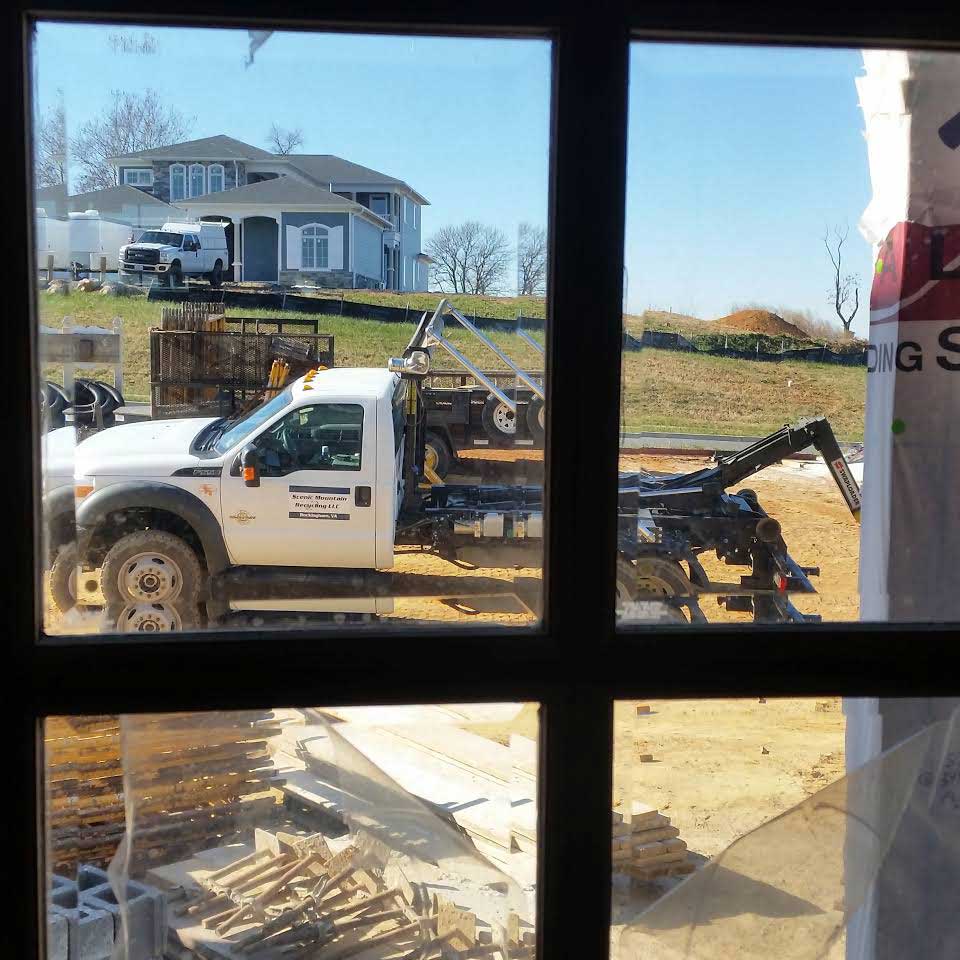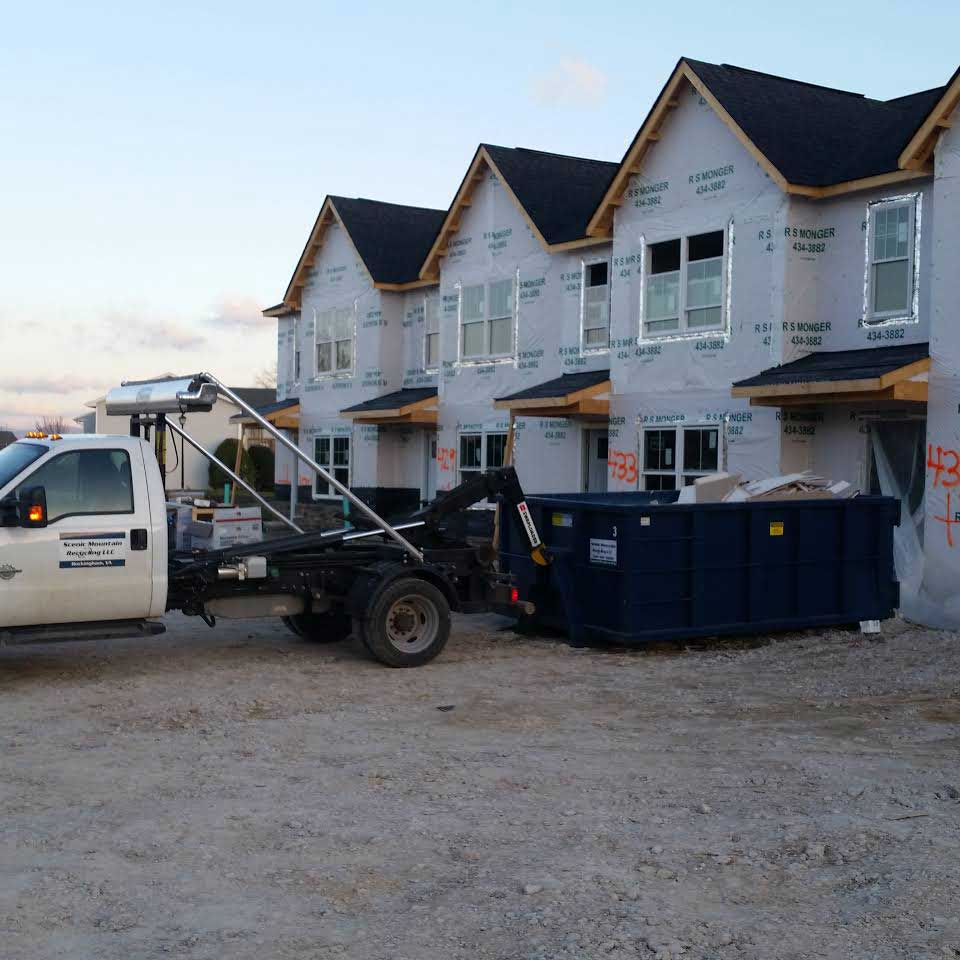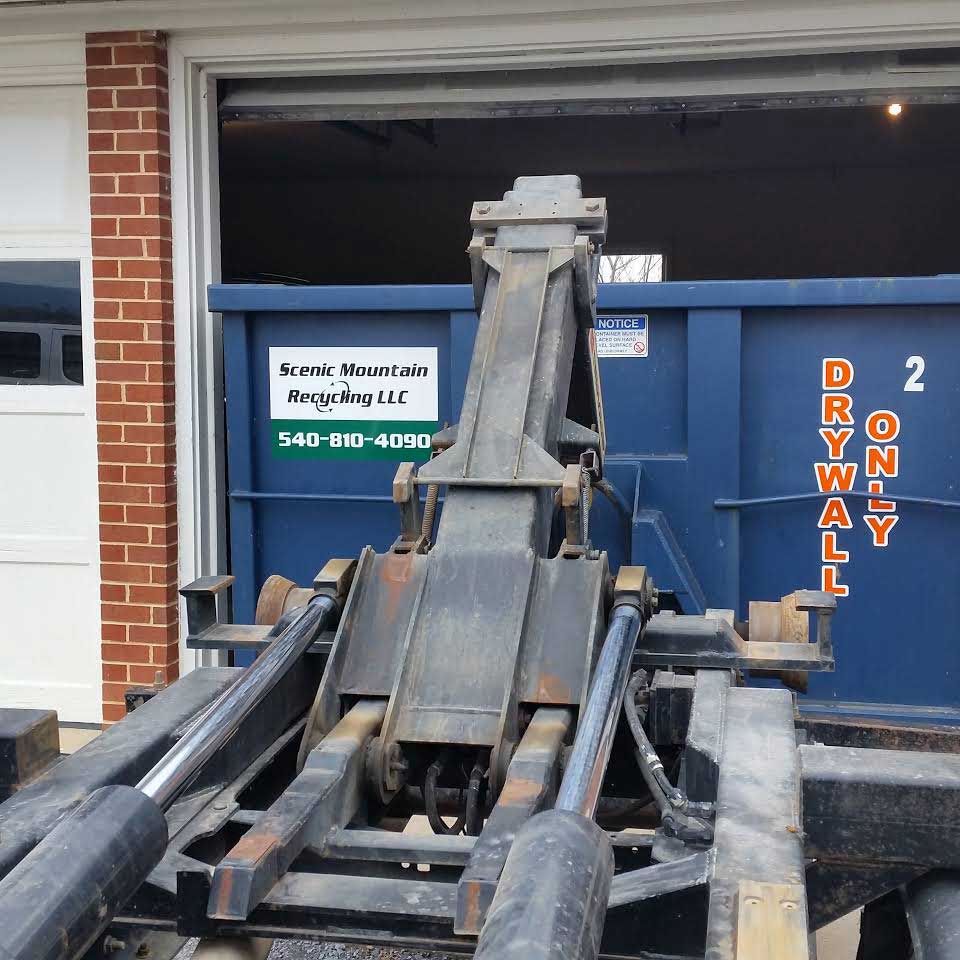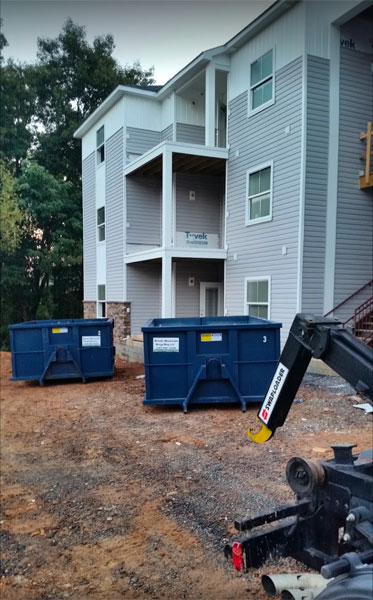 Scenic Mountain Dumpster Rentals
Rent a dumpster
We safely put a 12 yard trash dumpster right up next to your building or in your building so you don't carry trash far.
Estate cleanup
Construction project cleanup
College students cleaning out a dorm or rental unit
Shrubs, branches, mulch, stones, yard debris cleanup
We offer competative prices and dependable service.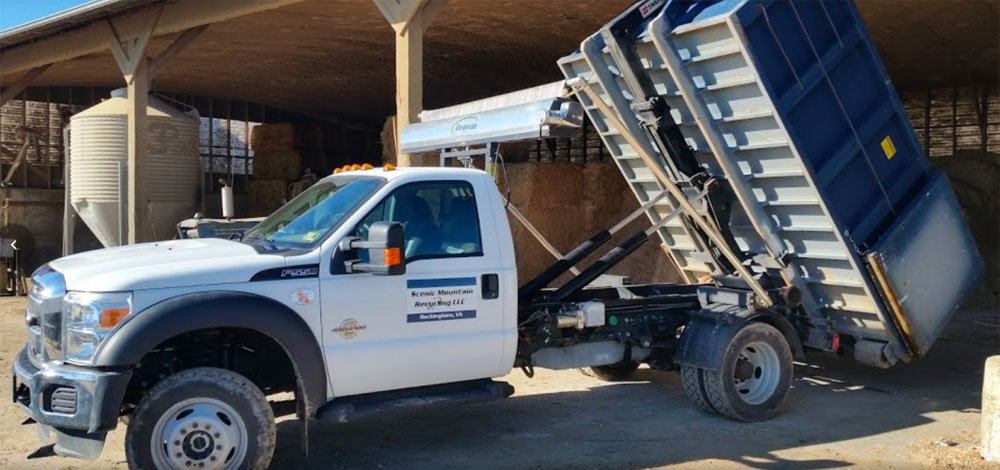 We are a local family-owned business. We bring a 12 yard trash dumpster to your location for an agreed amount of time. You load the dumpster with the garbage you want hauled away, and we pick up the dumpster on the designated date. We recycle loads of cardboard and metal. Be sure to mention if your load is recyclable.